CARVER CENTER AQUATICS
SUMMER 2021 SWIMMING PROGRAMS
SAFETY AROUND WATER
June 22nd, 23rd, 24th, 25th
5:00pm – 5:30pm: 3 – 5 years old
5:30pm – 6:00pm: 5 – 9 years old
Clients must attend all 4 days!
A FREE PROGRAM FOCUSED ON SAFETY IN AND AROUND THE WATER!
This important program is brought to you by our partnership and collaboration with the Rye YMCA.
Please register through the following links:
~~~~~~~~~~~~~~~~~~~~~~~~~~~~~~~~~~~~~~~~~
LEARN-TO-SWIM  SUMMER EXPERIENCE PROGRAM
Two 4-WEEK SESSIONS IN JULY AND AUGUST
Monday – Thursday 12:00pm – 1:30pm
$500 per month   or   $150 per week | Ages 6-12
REGISTRATION DATES:
Tuesday, June 8  & Thursday, June 10 | 9:00am – 1:00pm
Wednesday, June 9 & Friday, June 11 | 4:00pm – 7:00pm
Carver Center's Learn-to-Swim Summer Experience Program focuses on the fundamental skills needed for beginner swimmers to be safe and confident in the water.
Students will have a 50-minute swim lesson each day where they will learn back & front floats, blowing bubbles, streamlining, swimming on front & back and SO MUCH MORE!
Masks will be required at all times in the building and on the pool deck.
Learn-to-Swim Summer Experience flyer – English
Learn-to-Swim Summer Experience flyer – Spanish
Please contact Grace Quinton with any questions at gquinton@carvercenter.org or 914-305-6025.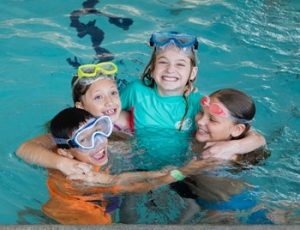 ~~~~~~~~~~~~~~~~~~~~~~~~~~~~~~~~~~~~~~~~~~~~~~~~~~~~~~~~~~~~~~