TEEN CENTER HOURS 
Monday, Wednesday, Friday –  2:30 – 8:00pm 
Tuesday, Thursday – 2:30 – 6:00pm 
Carver Center's Teen Center provides a safe and positive environment where teens can spend their free time developing new skills, finding support for life's challenges, and preparing for their future.
TEEN CENTER OVERVIEW
-College and Career Readiness & College Tours
-1-on-1 Career Counseling & Mapping
-Volunteer opportunities
-Youth Employment Services
-Life Skills Training
-Snack/Supper served daily
-Access to lounge and loft areas (pool table, air hockey, ping pong)
-Academic support
-Anime Mondays
-Seasonal sports activities
-Movie nights & pool parties
-Studio/music production sessions
-Group activities & special events
-Seasonal field trips
CURRENT PROGRAMMING
WEEKLY SCHEDULE
Everyday Monday – Friday
Snupper (Snack/Supper) 2:30pm – 4:00pm
Homework/Study Hall | 4:00pm – 5:00pm
One-on-one check-ins Keilly, our Scholar Advisor
MONDAYS
Music Studio Production | 4:00pm – 6:00pm
Movies  |  5:00pm – 6:30pm
Video Games  | 6:00pm – 8:00pm
TUESDAYS
CAREER & LIFE SKILLS WORKSHOPS  | 4:00pm – 5:00pm
HIIT WORKOUTS WITH COACH DANTE | 5:00pm – 6:00pm
 Cardio/Strength Training, Relay Races, Knock Out Basketball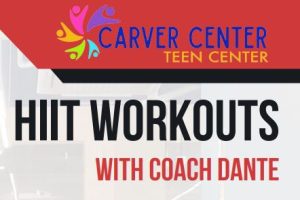 WEDNESDAYS
MUSIC STUDIO PRODUCTION | 4:00PM-6:00PM
OPEN GYM  | 4:00PM – 8:00PM
PICKLEBALL | 5:30PM – 7:30PM  | STARTING NOV. 15

Our community partner, the Rye YMCA will be providing our Teen Center members with pickleball games every Wednesday!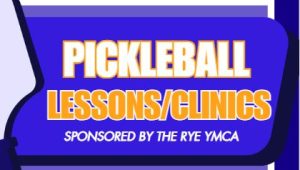 THURSDAYS
THE PICTURE HOUSE DOCUMENTARY CLASS  | 4:00pm-5:00pm (Beginning Nov. 30)
We are partnering with The Picture House to teach our youth about the ins and outs of filmmaking!
Youth will then create a documentary film about the Carver Center.

VOLUNTEER OPPORTUNITIES – SENIOR BINGO | December 7, 14  | 4:00pm – 5:00pm

Teen Center members are invited to play bingo with our senior citizens at the Drew Street and Terrace Avenue

senior housing buildings.



GAMES/OPEN LOUNGE  | 5:00PM – 6:00PM
FRIDAYS
FRIDAY NIGHT LIGHTS  BASKETBALL| Open court for ALL 13 to 24 year olds  |  5:00pm – 7:30pm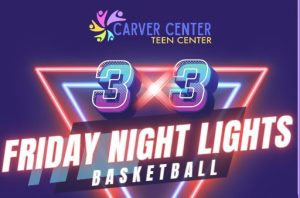 TEEN CENTER HOLIDAY CELEBRATION
Thursday, December 21  | 6:00pm – 8:00pm
Join us for the Teen Center's Holiday celebration! Food, games, music and more!
~~~~~~~~~~~~~~~~~~~~~~~~~~~~~~~~~~~~~~~~~~~~~~~~~~~~~~~~~~~~
Questions about our Teen Center programming? Contact Elizabeth Millan | emillan@carvercenter.org | 914.305.6044
All Teen Center information on Linktree:  https://linktr.ee/CarverTC or
Scan the QR code and select sign-up to register for all activitiesS