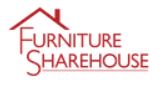 Have you been personally affected by Hurricane Ida?
Do you need furniture? beds? mattresses?
Are you going through hard times?
Do you or anybody in your family need clothing?
Carver Center can help you.
We are partnering with The Furniture Sharehouse and The Sharing Shelf
to get you what you need, now!
Please contact Mike Williams, mwilliams@carvercenter.org or our
Front Desk staff at 914-305-6009 for information about the guidelines and the application process.

~~~~~~~~~~~~~~~~~~~~~~~~~~~~~~~~~~~~~~~~~~~~~~~~~~~~~~~~~~~~~~~~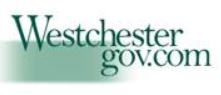 Westchester County Covid Information

All New Yorkers 12 years of age and older are eligible for vaccination. Go to Westchester County Health Dept. to locate vaccine sites and to arrange for homebound vaccination or transportation assistance.
COVID-19 Testing Resources
COVID-19 Booster Vaccine Clinics
The Westchester County Department of Health is holding vaccine booster clinics for eligible individuals,by appointment only, at the Westchester County Center in White Plains.Schedule a Pfizer, Moderna or Johnson & Johnson Booster Shot
First Dose Pfizer COVID-19 Vaccination Clinics for Ages 5 and Up
The Westchester County Department of Health is holding first dose Pfizer vaccine clinics for ages 5 and up, by appointment only, at the Westchester County Center in White Plains Center.
Schedule a First Dose Pfizer Vaccine
Frequently Asked Questions about the COVID-19 Vaccine for Children ages 5 to 11 Years Old (en español)
Walk In First Dose COVID-19 Vaccines For Ages 5 and Up and Booster Shots For Ages 18 and Up
Every Thursday, 4:00pm to 7:00pm, at 20 South Broadway, Yonkers **No Clinic on January 6*
Pharmacy and Other Clinics for All Ages
To locate pharmacies and other community sites offering COVID-19 vaccines in your area, use the Vaccine Finder tool. In-Home Vaccination Program
The New York State Department of Health, in partnership with counties, has established local points of contact to expand access to vaccines through an in-home vaccination program. This program helps those who are homebound due to physical limitations, cognitive impairment, other chronic conditions, a lack of transportation, and/or visual impairments, and who do not have access to supports that may help them physically go to an existing vaccination provider.
Free ParaTransit Transportation for Seniors and Constituents with Disabilities
Westchester County Executive Latimer is offering senior and disabled constituents, who are not registered with ParaTransit, free transportation to receive their COVID-19 vaccinations. Call ParaTransit reservations at (914) 995-7272, 24 hours prior to your vaccination date to schedule your ride. For additional questions, send an e-mail to Evan Letainer, Director of the Office for People with Disabilities at ehl2@westchestergov.com.
Sign Language Interpreter Services
Any Westchester Resident in need of a Sign Language Interpreter (SLI) at any Westchester County Department of Health operated vaccine clinic should contact the Westchester County Office for People with Disabilities at least seven days in advance of their vaccine appointment. The Westchester County Department of Health will cover all costs for the SLI. Contact Andrea Sadowski by email at afs5@westchestergov.com or by phone at (914) 995-2956 to make arrangements.
~~~~~~~~~~~~~~~~~~~~~~~~~~~~~~~~~~~~~~~~~~~~~~~~~~~~~~~~~~~~~~~~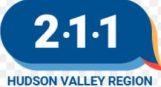 When you need help Hudson Valley 211 Helpline is here to assist 24/7.
211 can connect you with information and access to:
Food Pantries, Housing, Abuse, Childcare, Senior Services, Veterans, Health and Mental, Youth Programs, Govt. Services, Job Assistance,
Substance Abuse and More…
Call 211 | Visit 211hudsonvalley.org | Text your zip code to 898211
Call specialists are available 24-hours a day, 7-days a week, 365 days a year with translation services in more than 200 languages.