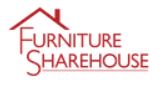 Have you been personally affected by Hurricane Ida?
Do you need furniture? beds? mattresses?
Are you going through hard times?
Do you or anybody in your family need clothing?
Carver Center can help you.
We are partnering with The Furniture Sharehouse and The Sharing Shelf
to get you what you need, now!
Please contact Mike Williams, mwilliams@carvercenter.org or our
Front Desk staff at 914-305-6009 for information about the guidelines and the application process.

~~~~~~~~~~~~~~~~~~~~~~~~~~~~~~~~~~~~~~~~~~~~~~~~~~~~~~~~~~~~~~~~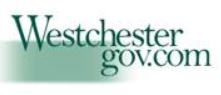 Pediatric Multi-System Inflammatory Syndrome Associated with COVID-19
The Westchester County Department of Health is alerting parents and guardians that there has been a rare, but serious, childhood inflammatory disease reported among children and teens with a possible link to COVID-19. The New York State Department of Health is investigating several cases of severe illness in children and child deaths that may be related to COVID-19 where children are experiencing symptoms similar to Kawasaki disease and toxic shock-like syndrome.
Westchester County COVID Information

All New Yorkers 5 years of age and older are eligible for vaccination. Go to Westchester County Health Dept. to locate vaccine sites and to arrange for homebound vaccination or transportation assistance.

Vaccine Clinics and Information
WCDH White Plains District Office Vaccination Clinic
Walk-ins accepted, but appointments are recommended to guarantee vaccine availability. 
Date: Fridays
Location: 134 Court Street
Hours: 9 AM to 3 PM
Schedule a Flu Vaccine (Ages 3 years and over)
COVID-19 Boosters:
Schedule a COVID-19 Bivalent Booster (Moderna and Pfizer) (Ages 12 and over)
Schedule a COVID-19 Pediatric Pfizer Bivalent Booster  (Ages 5-11 only)
Schedule a COVID-19 Pediatric Moderna Bivalent Booster (Ages 6 Months to 5 years)
Stay Up to Date with COVID-19 Vaccines
Everyone aged 6 years and older should get 1 updated Pfizer-BioNTech or Moderna COVID-19 vaccine to be up to date.
People aged 65 years and older may get a 2nd dose of updated Pfizer-BioNTech or Moderna COVID-19 vaccine.
People who are moderately or severely immunocompromised may get additional doses of updated Pfizer-BioNTech or Moderna COVID-19 vaccine.
Children aged 6 months–5 years may need multiple doses of COVID-19 vaccine to be up to date, including at least 1 dose of updated Pfizer-BioNTech or Moderna COVID-19 vaccine, depending on the number of doses they've previously received and their age
Frequently Asked Questions about the COVID-19 Vaccine for Children ages 5 to 11 Years Old (en español)
Vaccination Card Replacement
If you received your vaccine at a Westchester County Department of Health vaccination clinic (Westchester Community College or 134 Court Street), contact the County Health Department by e-mail at DOH-RegSupport@westchestergov.com.
If you received your vaccine at a vaccine clinic in New York City, call (347) 396-2400. If you have IDNYC, you can also create a MyRecord account to obtain a copy of your card.
If you were vaccinated anywhere else in New York State, call NYSIIS hotline at (518) 473-2839.
~~~~~~~~~~~~~~~~~~~~~~~~~~~~~~~~~~~~~~~~~~~~~~~~~~~~~~~~~~~~~~~~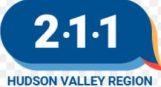 When you need help Hudson Valley 211 Helpline is here to assist 24/7.
211 can connect you with information and access to:
Food Pantries, Housing, Abuse, Childcare, Senior Services, Veterans, Health and Mental, Youth Programs, Govt. Services, Job Assistance,
Substance Abuse and More…
Call 211 | Visit 211hudsonvalley.org | Text your zip code to 898211
Call specialists are available 24-hours a day, 7-days a week, 365 days a year with translation services in more than 200 languages.