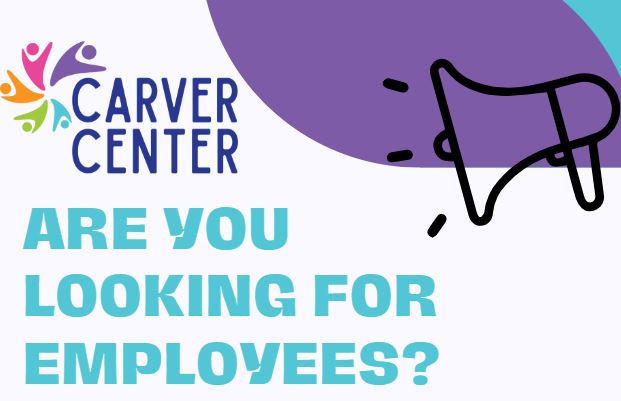 Every month, the Carver Center will have an Employment Listing available for the community.
This is an opportunity to advertise your business/company and promote job opportunities!
With your support we can help individuals find meaningful employment opportunities.
If you are interested in including your job opportunities in this public list, please contact Case Manager, Daisy Garcia, at 914-305-6042 or at dgarcia@carvercenter.org
~~~~~~~~~~~~~~~~~~~~~~~~~~~~~~~~~~~~~~~~~~~~~~~~~~~~~~~~~~~~~~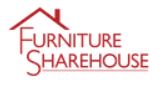 Have you been personally affected by Hurricane Ida?
Do you need furniture? beds? mattresses?
Are you going through hard times?
Do you or anybody in your family need clothing?
Carver Center can help you.
We are partnering with The Furniture Sharehouse and The Sharing Shelf
to get you what you need, now!
Please contact Mike Williams, mwilliams@carvercenter.org or our
Front Desk staff at 914-305-6009 for information about the guidelines and the application process.

~~~~~~~~~~~~~~~~~~~~~~~~~~~~~~~~~~~~~~~~~~~~~~~~~~~~~~~~~~~~~~~~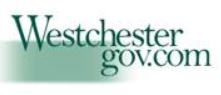 Pediatric Multi-System Inflammatory Syndrome Associated with COVID-19
The Westchester County Department of Health is alerting parents and guardians that there has been a rare, but serious, childhood inflammatory disease reported among children and teens with a possible link to COVID-19. The New York State Department of Health is investigating several cases of severe illness in children and child deaths that may be related to COVID-19 where children are experiencing symptoms similar to Kawasaki disease and toxic shock-like syndrome.
Westchester County COVID Information
COVID Vaccine Information 9-13-23
An updated monovalent COVID vaccine targeting the Omicron XBB.1.5 variant has been approved for use and is recommended for everyone six months and older to protect against serious illness. At this time, the bivalent COVID vaccines have been discontinued and we are preparing to offer the updated monovalent COVID vaccine at our vaccination clinics.
Please be advised that we will no longer be able to offer COVID vaccine to everyone interested in receiving it at our Health Department clinics. As we shift to our safety net role, COVID vaccines will only be available to children eligible for the Vaccines for Children program and adults who are not insured or are underinsured through the Bridge Access Program at our clinics. COVID vaccine for this population will be available by appointment only by calling (914) 995-5800.
Those with health insurance will be able to receive their COVID vaccine at places where they would normally go to get their vaccines, such as at pharmacies and medical provider offices. Use the Vaccine Finder Tool to schedule a COVID vaccine near you.
Where can I be tested for COVID-19?
COVID-19 Home Test Kits
FREE At-Home COVID-19 Tests Available
The federal government has relaunched its free at-home COVID-19 testing program. Beginning September 25, 2023 every household in America can order up to 4 at-home test kits. The no-cost tests will be delivered for free by the United States Postal Service. Visit COVIDtests.gov to place your order.
~~~~~~~~~~~~~~~~~~~~~~~~~~~~~~~~~~~~~~~~~~~~~~~~~~~~~~~~~~~~~~~~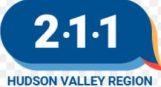 When you need help Hudson Valley 211 Helpline is here to assist 24/7.
211 can connect you with information and access to:
Food Pantries, Housing, Abuse, Childcare, Senior Services, Veterans, Health and Mental, Youth Programs, Govt. Services, Job Assistance,
Substance Abuse and More…
Call 211 | Visit 211hudsonvalley.org | Text your zip code to 898211
Call specialists are available 24-hours a day, 7-days a week, 365 days a year with translation services in more than 200 languages.