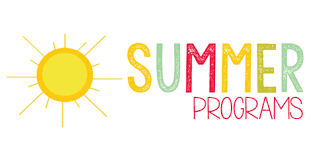 CARVER CENTER'S MINI SUMMER EXPERIENCE PROGRAM PROVIDED A WONDERFUL "CAMP" EXPERIENCE FOR OUR PORT CHESTER CHILDREN.
THEY SHOOK IT UP AT
"FUN & FITNESS"
AND
"LET'S DANCE"
, AND HAD THE OPPORTUNITY TO RECEIVE ACADEMIC AND READING SUPPORT THROUGH A VIRTUAL ZOOM LINK.
WE HOPE TO BE BACK TO NORMAL CAMP PROGRAMMING IN 2021.