Your gift can make a difference…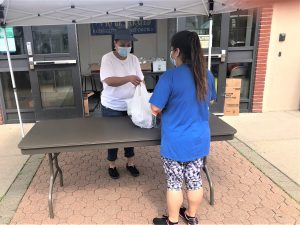 "Where there is no vision, there is no hope."
George Washington Carver
We know that there are many deserving organizations in our immediate area

and we thank you for your consideration.
A donation of any size to Carver can make a measurable difference in the life

of a Port Chester family. Your generosity can help Carver Center meet the

ever changing needs of the Port Chester community.
With your gift, we will continue to provide groceries and meals

for residents
who are in need of support through our Carver Market operations.
Your gift will also help us to develop new and imaginative ways to provide
academic, mentoring and social support to our children and teens.
Thank you, from all of us at Carver, and from the individuals and families

who benefit from your generosity. 
Your support will allow us to continue to serve, educate and empower our community.