After School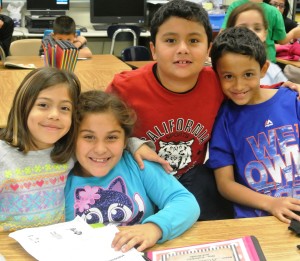 Registration for the 2017-2018 school year is now open! Click Here for Registration Information and Application!
Completed applications to be returned to the CAP office.
After School Program available to students who attend Port Chester Middle School, John F. Kennedy Elementary School, and Edison Elementary School. Limited space available.
The mission of Carver Center's After School Program (CAP) is to successfully contribute to the learning and healthy development of children. Our model is based on four focus areas: academic support, enrichment, social-emotional development, and health & wellness including a balanced daily meal.

Academic Support: Each day, children spend time working on their homework with a certified youth educator and assistants. In addition, identified at-risk students may also receive one-on-one tutoring from student volunteers from local colleges and universities.

Enrichment: Spending time exploring the arts and working on fun projects that inspire their curiosity is essential for children. After all, learning is fun! We incorporate arts and crafts, clay art, dance, and other special projects in science, social studies, and literacy.

Social-emotional Development: To succeed, children need to develop a healthy relationship with themselves as well as with others. We ensure that children build social skills, develop their emotional and mental health, and learn to navigate and cope with difficult life moments.

Health & Wellness: For children who live in low-income urban communities, the physical activity after-school programs offer may be the only physical activities the children have access to apart from physical education in school. To meet every child's need to for physical activity, Carver offers a variety of recreation choices including outdoor play, swimming and recess rocks recreational games. Students also receive a nutritious home cooked meal made by our in-house chef to satisfy growing tummies and help children unwind while they share a meal with friends.
For further information about the After School Program, please call (914) 305-6041
Click here to view pictures from the 2017 Middle School Student Exhibition!