Meet The Team
Carver is proud to employ an amazing group of rock stars – passionate and creative – who genuinely want to make a difference in people's lives
For general inquiries, please call (914)305-6010
Administration
Joe joined Carver Center as a Facilities Manager in June 2009 and now serves as the CEO. His responsibilities included diagnosing and rectifying structural issues with the building, and serving as a Project Manager for current and upcoming renovations. He also oversaw Finance, IT, Teen Programs, Children's Programs, Community and Family Services, Front Desk, Aquatics, and Fitness Center. Before working at Carver, Joe was a Project Manager for Kwas Builders, LLC of Old Saybrook, Connecticut, where he managed commercial, industrial, and residential construction projects. Joe is a graduate of Eastern Connecticut State University, where he earned a Bachelor of Science in Business Administration, with a concentration in Finance and a Spanish Minor. Joe is currently attending Yale School of Management pursuing an Executive MBA.

Joseph Kwasniewski
Chief Executive Officer
(914)305-6018
jkwasniewski@carvercenter.org

Gina was born and raised in New York City, and has resided in Westchester County for the past 20 years. Gina has a B.A. in Liberal Studies from Fordham University. She began her professional life at American International Group, followed by The Mutual Life Insurance Company of New York. At MONY she was involved in all aspects of managing one of their largest sales agencies, and was also a licensed sales agent, and a Fellow of the Life Management Institute. After some time off to raise a family, Gina enjoyed volunteering in her church, school district, and at the Carver Center in various capacities, including the Community & Family Services Department. She has always embraced the opportunity to work in an organization that is committed to the betterment of an entire community.

Gina Nocco
HR/Volunteer Director
(914)305-6038
gnocco@carvercenter.org
Development
Britani joined Carver Center as the Chief Development Officer in September 2016 and leads the organization's fundraising efforts by focusing on building and maintaining relationships. Prior to Carver, Britani worked in Columbia University's Office of Alumni and Development for over four years managing the University's recognition societies and supporting faculty research initiatives by identifying, researching, and stewarding foundations and corporate funders. A believer in the transformative power of education and enrichment opportunity, Britani is excited about her "second Carver journey", she previously worked in Carver's Development Office from 2010-2012. Britani received her Bachelor of Arts in African American and African Studies from the University of Virginia and a Master of Science in Fundraising Management from Columbia University

Britani Griffin
Chief Development Officer
(914)305-6013
bgriffin@carvercenter.org

Karissa was born and raised in the Bronx and currently resides in Port Chester, NY. Karissa is an alumna of Manhattanville College, where she earned her Bachelor of Arts degree in Sociology and Anthropology with a minor in English Literature. She joined the Carver Center in 2013 as a receptionist and then as a youth educator assistant in our After School Program. She now serves as the Development Coordinator and is primarily responsible in assisting Carver's fundraising efforts, processing donations, conducting preliminary research and writing grants. Karissa's work enables her to utilize her passion for writing towards serving and solidifying the Port Chester community.

Karissa Payero
Development Coordinator
(914)305-6040
kpayero@carvercenter.org
Marketing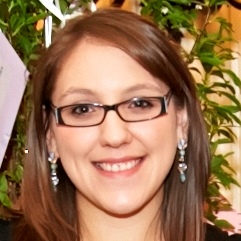 Joanna joined the Carver Center Staff in 2013 as the Development Assistant upon graduating from SUNY Purchase with a BA in Arts Management and Political science. Joanna gained fundraising experience as an intern at various non-profits in the area throughout college. As a Port Chester Native, Joanna has been dedicated to helping those in her own community reach new heights.
Joanna Kunicki
Marketing
(914)305-6014
jkunicki@carvercenter.org
Children's Programs
Leanne serves as the Carver Center's first Chief Learning Officer and first joined our team in June of 2017. A former Superintendent of Schools, Leanne brings more than 25 years of experience working with children and families to her role, and is dedicated to improving outcomes for all members of the community. She now oversees Carver's commitment to learning at each of five developmental benchmarks: Infants & Toddlers; School Age Children; Tweens & Teens; Adults; and Seniors. A graduate of the University of Connecticut's NEAG School, Leanne holds her doctorate in Educational Leadership and has a true passion for issues of social justice. 


Leanne Tormey, EdD
Chief Learning Officer
(914)305-6046
ltormey@carvercenter.org

Mary joined the Carver Center in September 2014 as the Site Coordinator of the After School Program at John F. Kennedy Magnet School. From 2008 – 2013, Mary worked with the Port Chester School District as the Community Schools Coordinator at the ELC, the K-1 building which is part of JFK. Mary has more than 40 years' experience as a teacher and school administrator, having been involved in education with the Archdioceses of New York since 1972. Mary has a strong commitment to education and has been able to use her many years of experience to build a strong After School Program at JFK

Mary Eve Norelli
Co-Chief Programming Officer
(914)305-6041
mnorelli@carvercenter.org

Sharon joined the Carver Center in April 2014 as a floater for the After School Program. She later became the Administrative Assistant of Youth Programs. Her role continues to evolve as she provides multifaceted support to various Carver Center programs including the After School Program, Saturday Programming, and Summer Program. Sharon received her Bachelor of Arts degree in Human Services from Mount Saint Mary College and has a Masters in Social Work from Fordham University. She is a Licensed Master Social Worker who has been able to parlay her prior work experiences at The Children's Village, Morningside House, Victim's Assistance Services, Port Chester Nursing Home and Daniel Webster Elementary School into supporting the needs of Carver students, families and staff.

Sharon DeVasia
Director of Systems and Information
(914)305-6041
sdevasia@carvercenter.org

Fallen Jean-Baptiste has been working with the Carver Center for two years. She served as assistant director to the After School Program in JFK and she also taught various performance arts classes for both Saturday Programing and Summer Program. She is a former high school History teacher, having taught 9th grade ancient world history and 12 grade 20th century history. She also teaches the performing arts which she has been doing for the last 9 years. Currently Fallen is the Site Director of the After School Program at Port Chester Middle School.


Fallen Jean-Baptiste
CAP Site Director, JFK
(914)934-7816
fjbaptiste@carvercenter.org

Matthew Casey has been working in the Port Chester/Rye School District at Edison School since January 2014. He has spent his time there as a classroom teacher, teaching assistant, substitute, monitor and aide, fitting the needs of all learners. Matthew joined the Carver Center in September 2014 as an after school teacher followed by his work as a summer school teacher, mindfulness group educator, the Assistant Site Director for PCMS and now as the Site Director at Edison School. He holds a Bachelor of Arts in Theatre Education from Manhattanville College and has trained with the New York Hall of Science, Mindful Schools, and The Arc of Westchester. Matthew's teaching philosophy is simple; when engaged, we paint the page to diverse, collaborative opportunity for everyone.


Matt Casey
CAP Site Director, Edison
(914)934-2407
mcasey@portchesterschools.org

Gloria Wang is currently the CAP Assistant Director at ELC. Gloria has studied as a Teacher's Assistant in Santiago, Chile, and has over 25 years of experience working with children in a classroom setting, including children under the age of 6, and those with learning disabilities and special education needs. Gloria has worked as an Administrative Assistant in summer programs and as an Art Teacher at other non-profits in the area. In addition to her position with Carver's After School Program, she currently serves as a second and third grade Teacher's Aide at John F. Kennedy Elementary School.


Gloria Wang
CAP Assistant Director, ELC
(914)934-8049
gwang@portchesterschools.org

Shelby Leeds is currently the After School Co-Site Director for Port Chester Middle School. She graduated from Gettysburg College in May of 2014 with a bachelors in Art History and Psychology. After that, Shelby went on to the New York City Teaching Fellows, where she taught an at risk inner city population while simultaneously pursuing her Masters Degree in Adolescent Special Education, which she received in May of 2016.  She was a classroom teacher at a District 75 school in the Bronx, NY where she taught special education students who had both severe intellectual and emotional disabilities. While teaching she was a lead coach for new student teachers in the classroom and organized school wide events such as talent shows or spelling bees. 


Shelby Leeds
CAP Site Director, PCMS
(914)305-6046
sleeds@carvercenter.org

Gustavo has over fifteen years of professional cooking, kitchen management and catering experience. He exemplifies consistent professionalism and leadership qualities and is backed by a verifiable record of achievement. Gustavo has head chef as well as executive chef experience, and has worked with several upscale establishments. He also has expertise in catering, training and development, and maximizing kitchen productivity and staff performance. He has held positions at Tamarack Country Club, the Fresh Air Fund, Ramaz Upper School, Country House Retirement Home, Manhattanville College and Abigail Kirsch. Gustavo is the chef for Youth Programs and is makes sure every child get a warm full meal before beading home.

Gustavo Diaz
Chef- Food Service Program
(914)305-6015
gdiaz@carvercenter.org
Teen Program
Kelley earned a B.A. in English from the University of Tampa and a Master's in Secondary Education from Sacred Heart University. She taught high school English for four years before deciding it was time for a change—fate led her to Carver. She is truly passionate about working with youth of all ages—helping them discover hidden talents and strengths, providing academic and social support, and creating opportunities that allow them to acquire and develop skills that will enable success after high school. Kelley is steadily working to increase college and career readiness opportunities for our teens while striving to create meaningful learning opportunities wherever and whenever possible. She hopes to inspire and motivate youth to not only dream big, but to develop the skills needed to make their dreams reality.

Kelley Gordon-Minott
Teen Program Director
(914)305-6044
kgordon-minott@carvercenter.org
Community and Family Services
Alex runs the Carver Food Pantry – a grocery store-style food pantry, one of only three in the town of Port Chester, open five days a week and serves over 1,300 individuals every month. Eligible individuals and families shop once a month for 3 days' worth of supplemental food. He has previously worked in finance/accounting for MBIA Insurance Corp and UBS Investment Bank. Alex holds a Bachelor's degree in Finance from Pace University.

Alex Chavarria
Chief Business Officer
(914)305-6042
achavarria@carvercenter.org

Ms. Colton's diverse professional background includes working as an account executive at The New York Times, in multiple supervisory roles and as a social worker and educator. She's held positions within the Family Court system, working with children and families who have experienced crime, abuse and violence. She has functioned as the lead therapist in a Trauma Focused-Cognitive Behavioral Therapy model working with survivors of sexual and physical abuse. She has facilitated programming within Carver's After School Program, with a strong emphasis on character education. She holds a Master's Degree in Social Work from Fordham University. In addition to her position as Community Wellness Director, she serves her community as a volunteer EMT and member of a Critical Incident Stress Management team.

Leith Colton
Community Wellness Director
(914)305-6024
lcolton@carvercenter.org

Bio coming soon!

David Brown
Food Pantry Assistant
(914)305-6033
dbrown@carvercenter.org

Bio coming soon!

Fabiola Montoya
Community Services
(914)305-6043
citizenshipservices@carvercenter.org
Fitness and Aquatics
Bio coming soon!

Brian Hansbury
Aquatics and Recreation Manager
(914)305-6025
recreation@carvercenter.org

Julie, a 23 year old Red Eared Slider, was gifted to the Carver Center in 2009. Julie enjoys laying under her heat lamp, snacking on turtle snacks, and roaming the conference room.

Julie
Resident Turtle



Operations
Michael grew up in Port Chester and was a "Carver Kid" beginning in 1985 when he started daycare. He has worked in many departments, including the After School Program, Teen Center, and Community & Family Services. Michael is now the Logistics Coordinator for the Center. In his spare time, Michael enjoys music, the beach, and good food. He loves to help make people's lives a little better.

Michael Williams
Logistics Coordinator
(914)305-6017
mwilliams@carvercenter.org

Ana joined the Carver Center in January of 2013 as a receptionist. Since then she's held various positions and responsibilities supporting different tasks from Finance, Administrative and Community & Family Services Departmentsas well as joining the Council of Community Services of Port Chester, Rye and Rye-Brook. Ana is now our Office Manager which coordinates and supervises our reception area. She attended Westchester Community College and transferred to Mercy College to accomplish her degree in criminal justice- law enforcement.

Ana Espinoza
Office Manager/Facility Rental
(914)305-6035
aespinoza@carvercenter.org