Food Pantry
Carver Center's Food Pantry provides families and individuals with th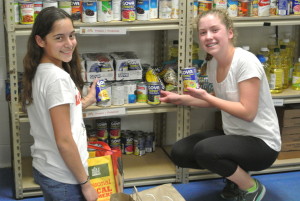 e most basic of needs to help fight our community's hunger crisis.
Carver Center's Food Pantry is the only self-shopping grocery style pantry in the village, allowing parents to shop for their family's individual needs. Fresh produce, meats, vegetables, grains and canned goods are readily available to eligible families and individuals who browse our aisles monthly for a 3-days' supply of supplemental food. Each month, our pantry serves over 1,300 individuals who no longer have to go to bed hungry.
Carver Food Pantry Hours
Monday, Wednesday and Fridays 1pm – 5pm
Saturdays 11am – 3pm
Our Food Pantry is stocked through the generosity and kindness of our supporters including discounted grocery programs, community gardens, individual donors, corporate donations, community food drives and various non-profit partners.
If you're interested in donating food to our pantry, please click here for a list of the most needed items.